Met Bryan through the
Headsweats Ambassador Program
and have enjoyed following his blog. He has detailed race reports, training recaps and product reviews. Ck out our newest tri-friend!
Tell us a little about yourself in a few sentences:
I tend to be a guy who is very involved in different things with a ton of interests. First and foremost – I'm a father and a husband. My family is everything to me. Secondly, I'm an endurance athlete. Mostly triathlons and running (of all distances – from one milers to ultras), but I dabble in cycling time trials, paddleboarding, and other stuff. I enjoy surfing as well – really anything outdoors is where I find my peace.
Do you have a day job? I work as a manager for a service/engineering department for a construction firm in Southern California. I live in Torrance, Ca and do most of my training in the hills of Palos Verdes.
How did you get into triathlon... what are your current goals for the season?
I wrestled and ran cross country in college and when I graduated, I was fairly burnt out from the consistent training and expectations. So I stopped pretty much all activity (outside of surfing). My appetite, however, did not magically disappear and I ended up putting on quite a bit of weight. One day I looked in the mirror and decided to lose it – so I started jogging. That lead to me entering running races, which lead to longer running races, which lead to triathlons. My goals for the season are to be relatively competitive in every race I enter. Podiums are nice, and I'd like to be in the top percent of every race – but I realize that's just not feasible for me. So when I say "competitive" – I mean finishing the race in a time that exceeds my expectations going in.

With that said, I've managed to podium 6 out of the 7 races I've done this year (either in my Age Group or Overall) – so I'm pretty satisfied with that. In terms of specific goals, I'd like to get a belt buckle at Leadman later this April, and break 9:30 in my two full distance races later this year.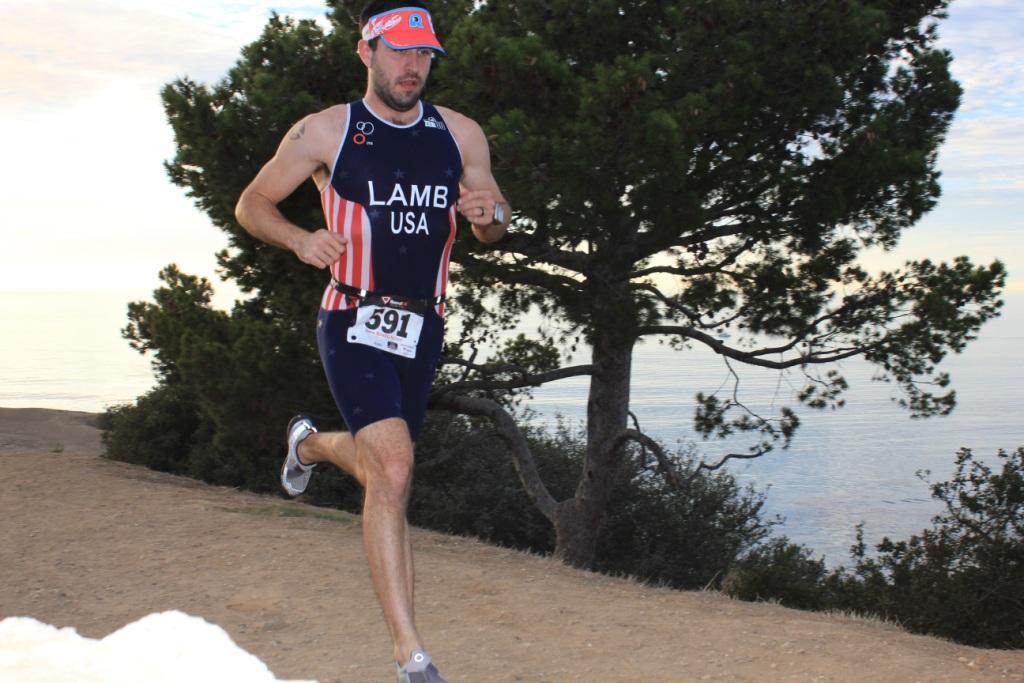 Have you ever thought about turning pro? what do you think the major benefits are for staying as an AG'er vs. turning pro?
With enough specific training and dedication – I could probably be a "mid / lower tier" professional triathlete – but I have no desire to do so. There are too many things going on in my life that I value more than triathlon. It would have to be a 100% commitment from me and I just don't have that kind of energy to commit for triathlon. I've considered it, as the successes I've had have been on an extreme "part time training" basis – and I've had success when I wasn't training at all in smaller races – but I fully realize the demands the pro triathlete faces (through friends who are pro) and I don't believe I have the ability to put the proper time, effort, and respect it would deserve to be a professional. With that said, I'm enjoying racing as an Age Group athlete and the freedoms that come with that.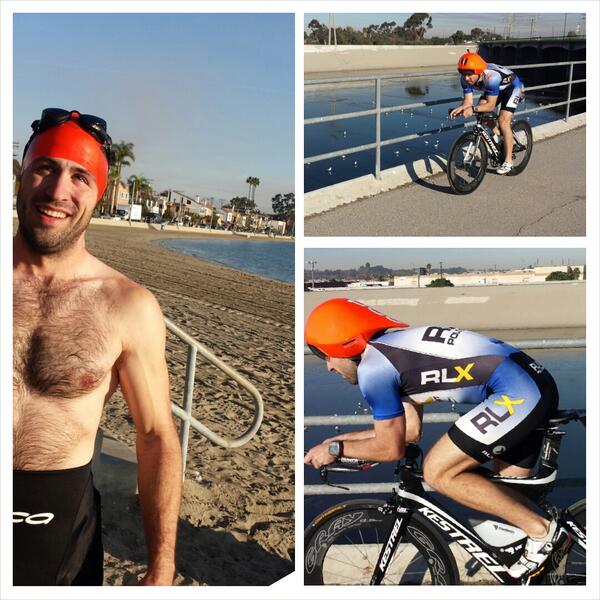 What is your A-Race for the season?
A-Race this season is the 25th Anniversary of Vineman – which is a full distance triathlon in Sonoma, Ca. It's been a bucket list race of mine and I'm finally getting to do it this year (which I value doing this over Ironman races). 5. what is your favorite training day (i.e. workout). Does rest day count? Haha. I wouldn't necessarily say that I have a favorite. I enjoy running, and going on a long run (which is typically my Sundays) is always a fun thing to do. Having the ability to bring my son along (pushing him in a stroller) has been something that has made those runs even more enjoyable.


Follow Bryan at:
http://www.chiizuruns.blogspot.com/ http://www.chiizuruns.blogspot.com/
https://twitter.com/BLambTriathlete